written in stone
Photo above: Tibetan hard at work, chipping away at a mantra on slate.
Photo below: mantra chiselled in stone: Om Mani Padme Hum
—this one is so ancient that nobody is quite sure what it means anymore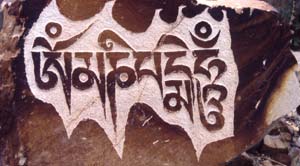 email the author
himmies757 (at) gmail.com

books by the author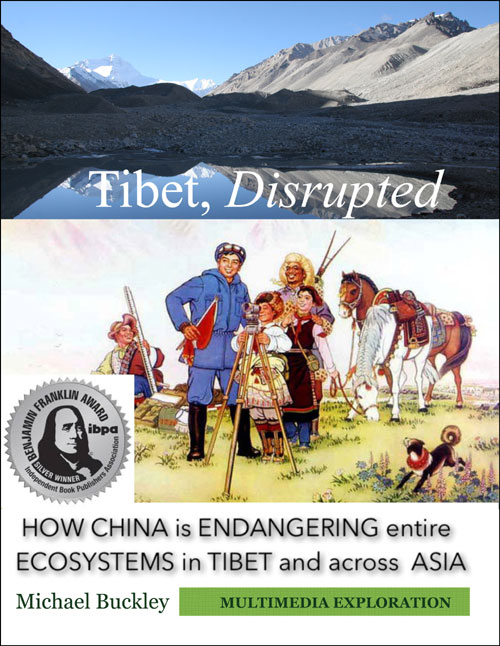 Tibet, Disrupted
*winner of Silver Award, Benjamin Franklin Digital Book Awards, California, 2017
more info on this site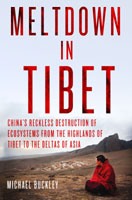 Meltdown in Tibet:
China's Reckless Destruction of Ecosystems from the Highlands of Tibet to the Deltas of Asia
www.amazon.com
publication date: November 2014

Tibet: the Bradt Travel Guide
www.bradtguides.com
'The most thumbed of all my books on Tibet. I might have had some trouble with the yak butter tea, but Buckley made everything else wonderfully palatable. A must-read.'
—Michael Palin, who used this book on the road
when making the TV series Himalaya

Shangri-La: A Travel Guide to the Himalayan Dream
more info on this site
'This is an esoteric but interesting guide to vast stretches of the Himalayas. While not exhaustive, it comes at places that have been written about ad infinitum from left field. It proves there are always new ways of looking at the same thing.'
—The Sunday Telegraph, UK

Eccentric Explorers
more info on this site
Get in the saddle for a riproaring ride as you follow in the tracks of ten eccentric explorers—each on a quest to unlock the secrets of reclusive Tibet. Are they nuts? Are they crackers? You bet.
*Winner in the Biography category of the National Indie Excellence Awards (USA, 2009)

Travels in the Tibetan world
ebook version:
Travels in the Tibetan World is available for download onto iPad, iPhone and other digital devices under several platforms, including Kobo, Apple's iBooks, and Amazon Kindle.
print version:
out of print now, but you might find some copies on Amazon, published by Summersdale (UK) under the title Heartlands: Travels in the Tibetan World
'If you care about Tibet, or Tibetans, or the very idea of Tibet in the world, you must read Heartlands: Travels in the Tibetan World. With great humor, patience, and more than a little love, Michael Buckley roams this vast land top to bottom and east to west, and in the process makes the reader burn with a very un-Buddhist desire to tramp in his footsteps.'
—James O'Reilly, Travelers' Tales series editor
Heartlands won a Lowell Thomas Travel Journalism Award, 2003, for Best Travel Book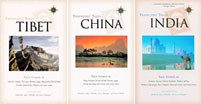 contributor to: Travelers' Tales Tibet, Travelers' Tales China, and Travelers' Tales India
www.travelerstales.com